Last Updated on August 17, 2021
The phrase Good Morning has been used as a pleasantry from time immemorial. And while it's still an acceptable form of greeting, it shouldn't find a place in the life of two love birds.
If life has blessed you with an adorable and charming girlfriend or wife, sending her a subtle "Good Morning" isn't only old-fashioned, but is also near-offensive. You simply cannot greet the woman of your dreams the same way you greet every Tom, Dick, and Harry out there. Your Good Morning messages should be nicely packaged to befit the queen that she is.
But let's face it; men aren't so creative when it comes to crafting spellbinding love messages. If you fall into this category and are constantly looking for the best Good Morning texts to wow your girlfriend with, this article is for you.
Romantic Good Morning Texts
Go through our collection of romantic and captivating Good Morning texts, and you'll surely find something that catches her fancy. If you want to strengthen the bonds of love that already exists between the two of you, check out these touching love paragraphs.
1. Among all the women of this world you are God's best design. You are the proof that the word "true love" is real. My love, my joy, my life, my sunshine, I will always cherish you. Good morning sweety!
2. All my nights and days are filled with the wonders of your love. A lovely morning to you and thanks for being that special and wonderful woman in my life.
3. As the cool morning breeze blows you and opens those beautiful eyes of yours, let my unblemished love put a soothing smile on your pretty face. Good morning darling.
4. Every morning I thank the world for giving you to me. You are my sweetest addiction, I can't live without you.
5. Every sunset gives us one day less to live! But every sunrise give us one day more to hope! So, hope for the best. Good Day, Good Luck and Good Morning.
6. Everything is at a standstill because the most beautiful woman on earth is not awake yet. Wake up and light up the day with your beauty. Good morning babe.
7. Every time I wake up in the morning and look at you I think that I'm the luckiest man alive.
8. Good morning baby, I hope you slept like a queen that you are. Have a great day, I love you lots.
9. Good morning baby, may you have a hugs-and-kisses kind of day.
10. Good morning Beautiful. So many of my smiles start because of you.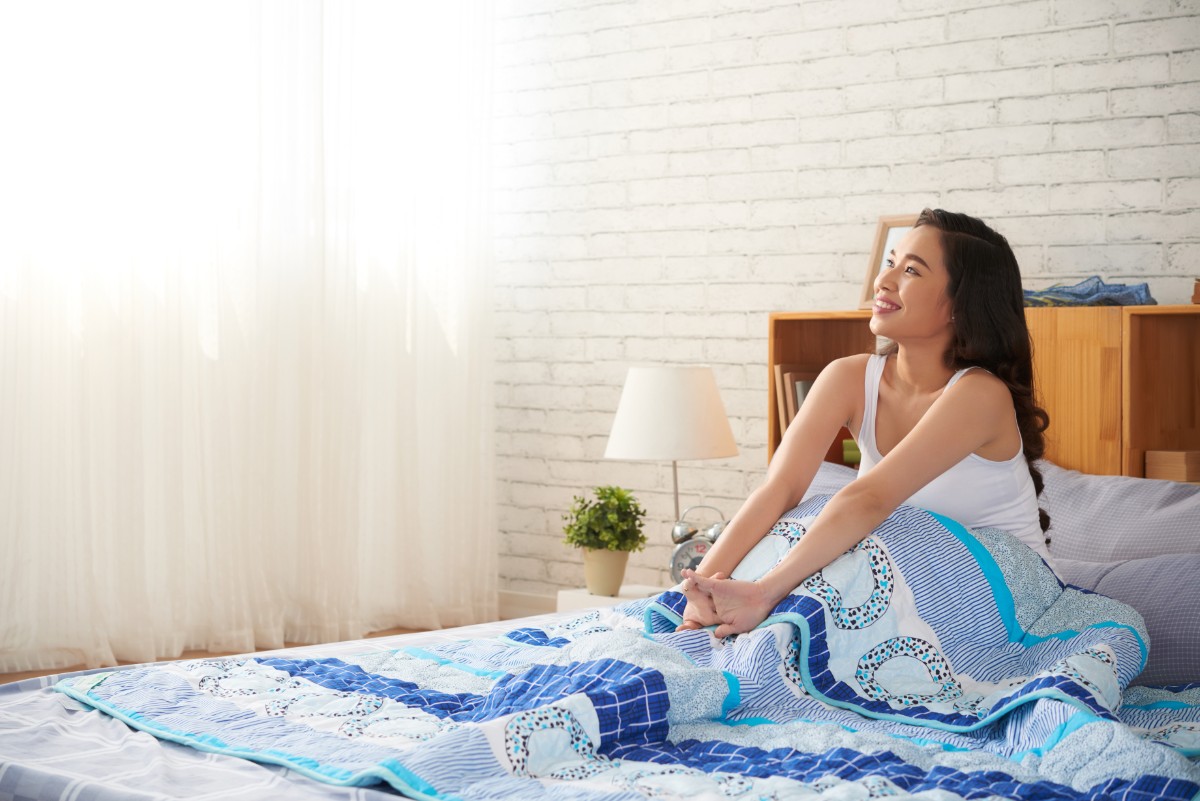 11. Good morning. I hope you delight in the fact that we can conquer all our problems together.
12. Good morning, my guiding star! Without you, I would have lost in a darkness of the universe.
13. Good morning my love. All night did I wait, to tell you this moment you are my destiny, my fate.
14. Good morning my dear, the birds are singing, the sun is shining, and the world is right because you are awake.
15. Good morning sweetheart. Leaving bed has become the hardest thing for me, mainly because I get to leave the woman of my dreams.
16. Good morning to the best decision I ever made.
17. Hello, sweetie. How are you doing? I enjoyed our night together last night. You are amazing and I think about you all the time. I hope you have a wonderful day today.
18. Here comes another sweet morning, bringing joy and happiness and one more opportunity to let you know that you always stay in my heart. Good morning, my queen.
19. Hey beautiful, I hope you wake up this morning feeling like a rose, filled with beauty and I hope your day is as sweet as honey. You deserve more, my love.
20. I dreamed of an angel last night, and when I woke with you on my mind, I realized that I've already met my angel.
21. I hope your morning is as radiant as your amazing smile.
22. I'm sending you a million smiles. Take one of them for today and keep doing this each morning. Cause I wish to see you smiling every day, my sunshine!
23. In this crazy world full of change and chaos, there is one thing of which I am certain, one thing which does not change: my love for you.
24. I think of you every morning, and I dream about you every day.
25. It is impossible to see the beauty of your eyes without the shining of the beautiful morning sun. So let's wait for the light to shine, cause I wish to see the bright future in your charming eyes. Good morning, my love!
26. I've made a reconciliation that I want nobody else but you. I'm so in love with you and I hope you know that I want to stay with you and kiss you Good Morning for the rest of my life. I love you, baby!.
27. I wouldn't want a day to pass without me telling you how amazing you are and I wouldn't want this morning to pass without me wishing you a very sweet good morning. Have the best day yet!
28. Just like how a beautiful morning is incomplete without its orange hue, my morning coffee is incomplete without texting you. Good morning.
29. Let every morning be a fresh start of the day, full of luck, joy, and love. Good morning, darling.
30. May this new morning bring forth miracles and blessings. I cherish and adore you.
31. Most people dream of being in heaven but I'm so lucky to have heaven beside me and that heaven is you, my love. Good morning pretty.
32. Most people pray for money, wealth and others but I only pray for you to wake up feeling great like never before because that means more to me than anything in the world. Good morning. I have been thinking about you all night. I love you.
33. My love, I want to be the only one in your heart because it's only you in my heart- now and forever. I am so in love with you that I wish to sleep in your arms every night and wake up with you cuddling in my arms. Good morning, my love!
34. My love, my heart, my joy, my all and everything, until we met and fell in love, the morning was never special. Now it's one of my best moments to send you a lovely good morning message filled with much love
35. Nobody knows which a new day will bring, but I want you to know: either happiness or sadness comes, you'll meet it in my arms.
36. Open your eyes and embrace this wonderful world! Welcome to another happy day!
37. Something incredible is going to happen this week. I am sure of this because I'm waking up next to the most beautiful girl. Good morning.
38. Sometimes I wish there was no alarm clock because that is the only device which wakes me up while I am dreaming of you.
39. That wonderful bird, singing near your window, is my companion, who agreed to help me to express my feelings for you.
40. The glow that you brought to my life is more radiant than a million sunrises. Thank you for being there for me in all my ups and downs, you mean a lot to me. Every moment I spent with you is unforgettable. Wish you a wonderful day my love. Enjoy the day.
41. The light that shines from you is more vital to me than the sunlight in the morning. Rise and shine my beautiful queen.
42. The morning breeze on my face makes me think of you. The sun on my skin makes me think of you. Even the birds singing their beautiful songs make me think of you.
43. The night is gone, the moon is out, the sun is patiently waiting for you to open your eyes so it can kick in. Wake up sleepy head. Good morning baby.
44. There is only one remedy to cold shivery mornings – warm cuddly hugs with you. Good morning.
45. They say that God created women in the image of man, but your beauty is beyond that of an angel. Enjoy your day, sweets.
46. This morning it is snowing outside, a blizzard is raging, and only thanks to your love spring flowers bloom in my heart
47. When the radiance of the sun slaps our faces in the morning, all I want to feel is your warm kisses. Wake up, princess.
48. You are the joy of my life, the light of my heart, and the first thought on my mind, sweetheart!
49. You are the pulse that throbs in my veins, you are the antidote that frees me of all pains. You are the rhythm of my heartbeat, without you my life would be incomplete. Good morning.
50. You are the shore I wish to return, after a hectic and tiring day to satiate my life. Have a Fresh Morning!
51. You are the sun which gives me warmth, you are the air which gives me life, you are the blood which gives me vitality and you are my heart that beats your name.
52. You have a cute yawn on your face, a cup of coffee in your hands. All that remains is a good morning message from me. Have a great morning!
53. You warm my heart and stir up my mind. I can't wait to get back to you in the evening. Good morning sunshine.
54. You're my shining armor, more radiant than the sun, calm like a dove, sweeter than honey and beautiful than a peacock, I hope these words make you know how special you are to me. Good morning beautiful, I love you.
55. Your touch, your smile, and your laughter are all I think of. You are the best thing that has happened to me. Good morning beautiful.
56. May you begin this day with a smile on your face, and with happiness for your soul to embrace. Good morning my love.
57. It only takes me a second to think about you but the smile it gives me lasts all day long!
58. Only a few things are priceless for me in this world, one of them is your smile every morning.
59. Wake up, my sweetheart! Meet a new day, you are happy, healthy, and loved by me, life is beautiful, enjoy it!
60. Good morning sweetheart! May the bluebirds sing songs for you to hear as you are getting ready for the day ahead.
61. A look at your calm and serene face and all my insecurities evaporate, All my inhibitions about life fail, and I feel at peace just looking at you. Have a wonderful morning!
62. Good morning, sweet face. You have two options this morning. Go back to sleep or chase that dream. I know you'll pick the second one.
63. Good morning love! The sun is as bright as you today!
64. Your smile is the only inspiration I need. The voice is the only motivation I need. Your love is the only happiness I need. Good morning.
65. In the morning you are especially delicate and fragile, all I want is to keep you in my arms and never let you go.
66. Good morning honey! I am truly in love with you. Whenever I wake up I am brimming with happiness. I never knew such mornings until you.
67. I don't care whether my morning coffee is a cappuccino, latte or a mocha. My favorite coffee is the one that I share with you. Good morning!
68. Good morning, my sweetheart. I literally just woke up and you're the first person on my mind. I love you!
69. Morning is the start of every day and I will live each day like it's a new day, renewing our love.
70. I've told this message to go to the sweetest person in the world and now you are reading it, good morning.
71. Good morning, to the woman who makes me smile and warms my heart every day. I love you more than ever before.
72. Do you know why the sun rises every morning? It wants to see your dazzling smile. Good morning, dear.
73. Good morning to the woman who makes me a happy man.
74. The best feeling is goosebumps from your kisses, I want to feel them for the whole life. Good morning, princess.
75. Since I've spent the night dreaming about you, I want to spend the day cuddling up with you. Good morning.
76. Let your most beautiful dream become a reality. Good morning, beautiful.
77. I love you more than summer sunset and winter snow. I just love you more and more. You mean everything to me. Have a lovely morning!
78. To wake up every morning thinking that you are safe and healthy gives me real energy to beat the day.
79. I hope your day be filled with joy and love. I'm always here if you ever need me.
80. I just wanted to let you know that because of you, I am a better person! Thank you for accepting me the way I am!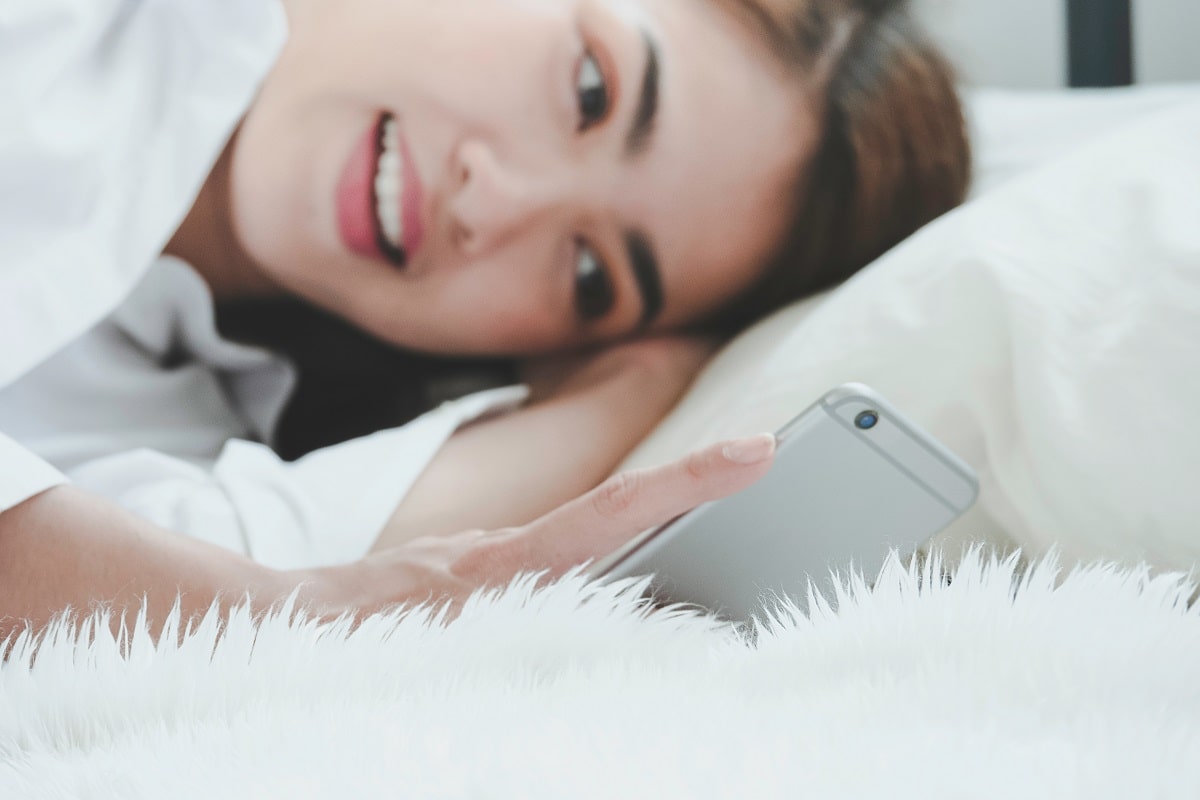 81. This is a daily reminder that you can achieve all you set your mind to do. Have a glorious day, my love.
82. Good morning to the queen of my heart. Hope you had a good night's sleep.
83. This morning I was just thinking about how much you do for me and our family. I do not know how you do everything that you do. I love you
84. I could never thank you enough for being mine and for always believing in me. May this new day offer you the best in life.
85. The best part of the morning is my body in your arms! I love waking up by your side, cutie!
86. I never believed in true love until I met you. I know it sounds cheesy, but I sincerely mean it. Good morning, my princess
87. The best part of every morning is sipping my coffee and thinking of you!
88. Good morning honey! I am blessed to spend the rest of my life with you. Thank you for everything.
89. Very good morning to the woman who made me the luckiest man in the world.
90. Wake up with a smile darling, because you are strong, smart, energetic and blessed.
91. Starting any day with you brightens me up and makes everything feel better. Lovely morning, my queen.
92. Each night, I hope to dream about us, but I wake up and realize what we have is real. Good morning.
93. May this new morning bring forth miracles and blessings. I cherish and adore you. Good morning my sweetheart.
94. Wake up and smile because we have the most spectacular relationship. I love you.
95. You are majestic, daring and superhuman. Walk with boldness, and remember you're never fully dressed without a smile. Good morning, my power woman.
96. Getting goosebumps from your hugs and kisses is something I want to experience for the rest of my life. Sleeping beauty, the world needs your warmth, so get up and get your day started. Blessed morning ahead.
97. In case you forgot, your smile lights up the world, your energy is unmatched, and you are the best thing that ever happened to me. Keep winning. Good morning.
98. You warm my heart and stir up my mind. Good morning sunshine.
99. Whilst most people complain of slow mornings, I enjoy mine simply because I wake up next to you.
100. I still find it hard to understand how you glow more than the sun. You are a dime. Good morning.
101. I was thinking about how much you have sacrificed for this relationship. I do not know how you manage to do everything and stay focused. I love you.
102. Good morning, sweetheart. Did you sleep well? I miss you. Being away from you is so hard. I can't wait to get back.
103. Good morning sweetie what did you dream about last night?
104. Good morning. I just want to let you know that I have your back at all times. I love you, and I am proud of you.
105. Good morning, I hope you slept like the queen that you are. Have a wonderful day ahead. Love you 😉
Wrap Up
Though this might sound a bit obvious, remember to only send these texts in the morning. If you want your Good Morning messages to achieve maximum impact, timing is of the essence. Otherwise, she might think you're simply sending the messages on auto-pilot and that they don't come from the depth of your heart.